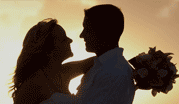 Executive Summary: Mustang International was pleased to help one of the contacts we've made through corporate projects with their wedding reception. We were provided photographs from the wedding in Maui and asked to edit it to a favorite song.
Mustang International from time to time does take on the smaller projects as favors to friends. While simple it approach, this piece is worth showing as it's a beautiful thing. TRAIN's "Marry Me" is clearly a great choice, and this video will be shown at the wedding reception scheduled a few days after this video was completed.
As soon as we confirm the information and name of the photographer that was on the beach with them in Maui, we'll include that information here.
Best wishes to the happy couple!