Mustang International is a small production company specializing in customized media solutions.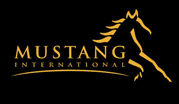 Serving clients since 1987, Mustang International is always focused on discovering the very best, appropriate solution to meet whatever challenge each client brings our way. One size does not fit all. Listening and understanding are a must. Clients can trust that Mustang International will work to help identify what is best for the client, not what will produce work for us.
Please take a look around the site and if you have any questions, let us know via the contact page.